Try and get this data from any other manufacturer...
Now here's something I don't think I've seen any other manufacturer match in terms of data. The power is calculated from battery voltage (so includes sag) and battery amps. So this is what the "battery sees" not what the "motor sees". Speed and distance are both measured by counting wheel revs (actually by counting hall sensor firing and dividing by 28 to get wheel revs). As the note at the top of the data table says - this speed profile gives a 40 mile range. That's less than our 50 mile quoted range - but the speed is higher than the "average trip".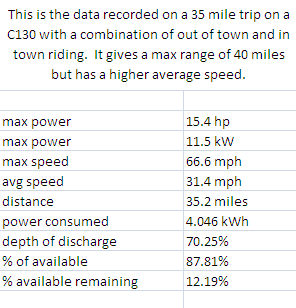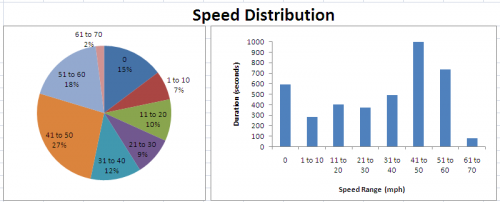 Anyone have anything similar for other two wheel EVs?