The bike has a 24v 8.8 amp motor, 2 12 volt 12 amp hour lead acid batteries wired in paralel, and a 250 watt universal controller with a twist grip throttle.
Here are some pictures. Enjoy!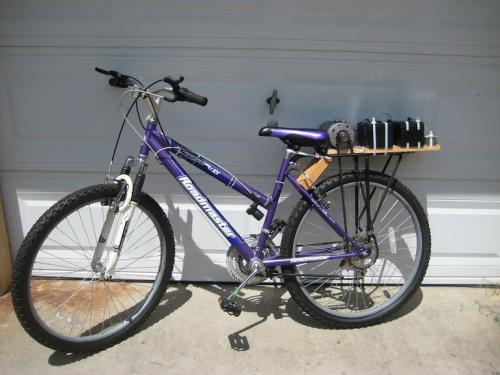 The bike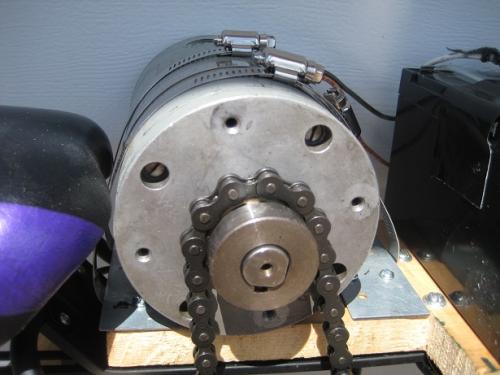 The motor and sprocket


The gear welded to the wheel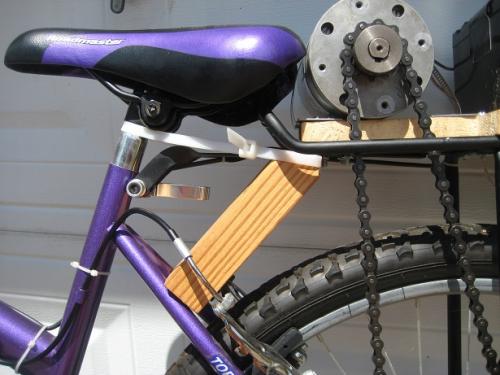 The brace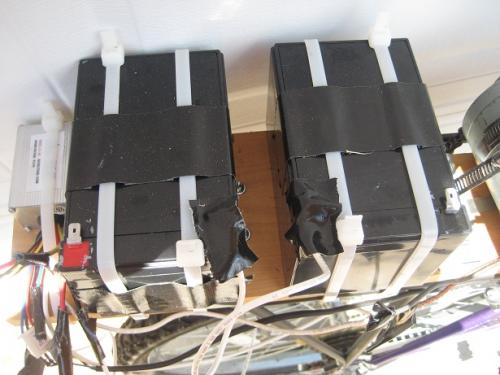 The batteries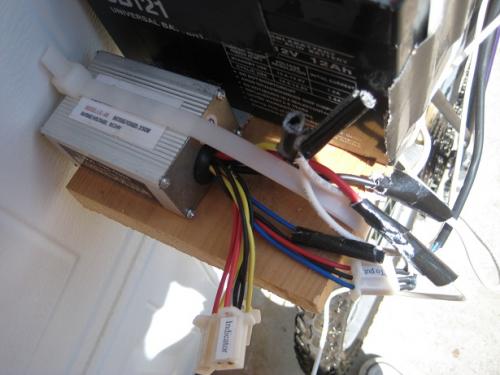 The controller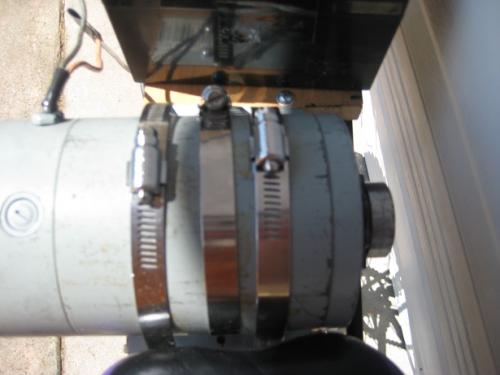 The motor
I tried to write a decent description of all the parts and process of making it in detail, but it is really long and I have bad writing skills. If you need any information in particular about what a part is and where it is from, or why something is where it is I can post it for you, just reply and ask.